Travel Blog & News

BY ELEVATE VACATIONS

Tourism Whistler/Mark Mackay
Whistler Mountain Bike Park Opening Day 2020 - Tim Coleman.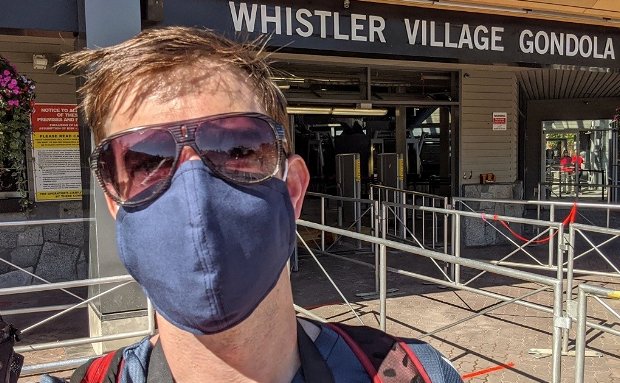 Every year I eagerly await Whistmas, one of my favourite days of the year. This is the day that the Fitzsimmons Chair roars back to life in the spring, spreading cheer through the woods of Whistler Mountain. I am an avid fan of the Whistler Bike Park.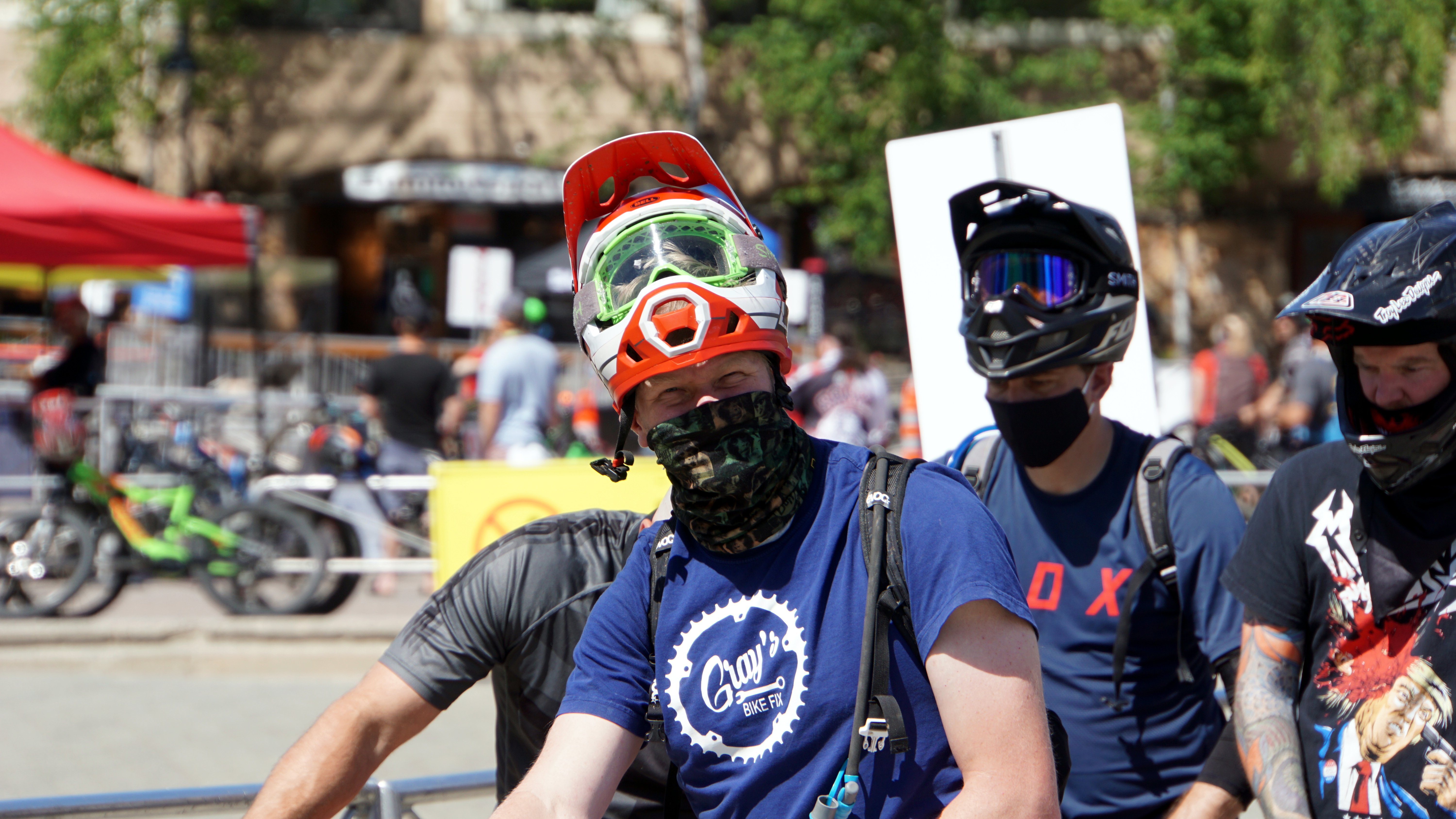 I've spent hundreds of days on the trails, almost always with a stupid grin plastered all over my face. But this year has been different, hasn't it? 2020 has been a real son of a diddly, and due to the COVID-19 virus, Whistmas was postponed. Then, just a week or so ago Whistler announced it would be opening on June 29th. FREAK OUT! But then the rumours started flying. You're going to have to book a 4-hour window to ride, like booking a tee time. You're not going to be able to ride with buddies. There won't be any jump trails. Nightmares. So I'm here to report on Whistmas 2020, to tell what is actually happening in Whistler today.
Better late than never, right? I got to the bottom of the lift at about 9:15 am, which was 45 minutes before the lifts were due to start running. I'm not going to lie, as an opening day it felt a bit strange. There were folks eagerly waiting the first chair, but the energy was muted. The big SRAM booth isn't here, and there is no pump up music blaring out across the plaza. I wandered to the front of the line to see who'd be camped out for first chair.
As the time approached 10 am, and the lifts started turning, the energy increased. The first riders came down Lower A-Line to cheers from the plaza. The berms were buffed, and the first tracks were laid. Whistler Bike Park 2020 was officially underway.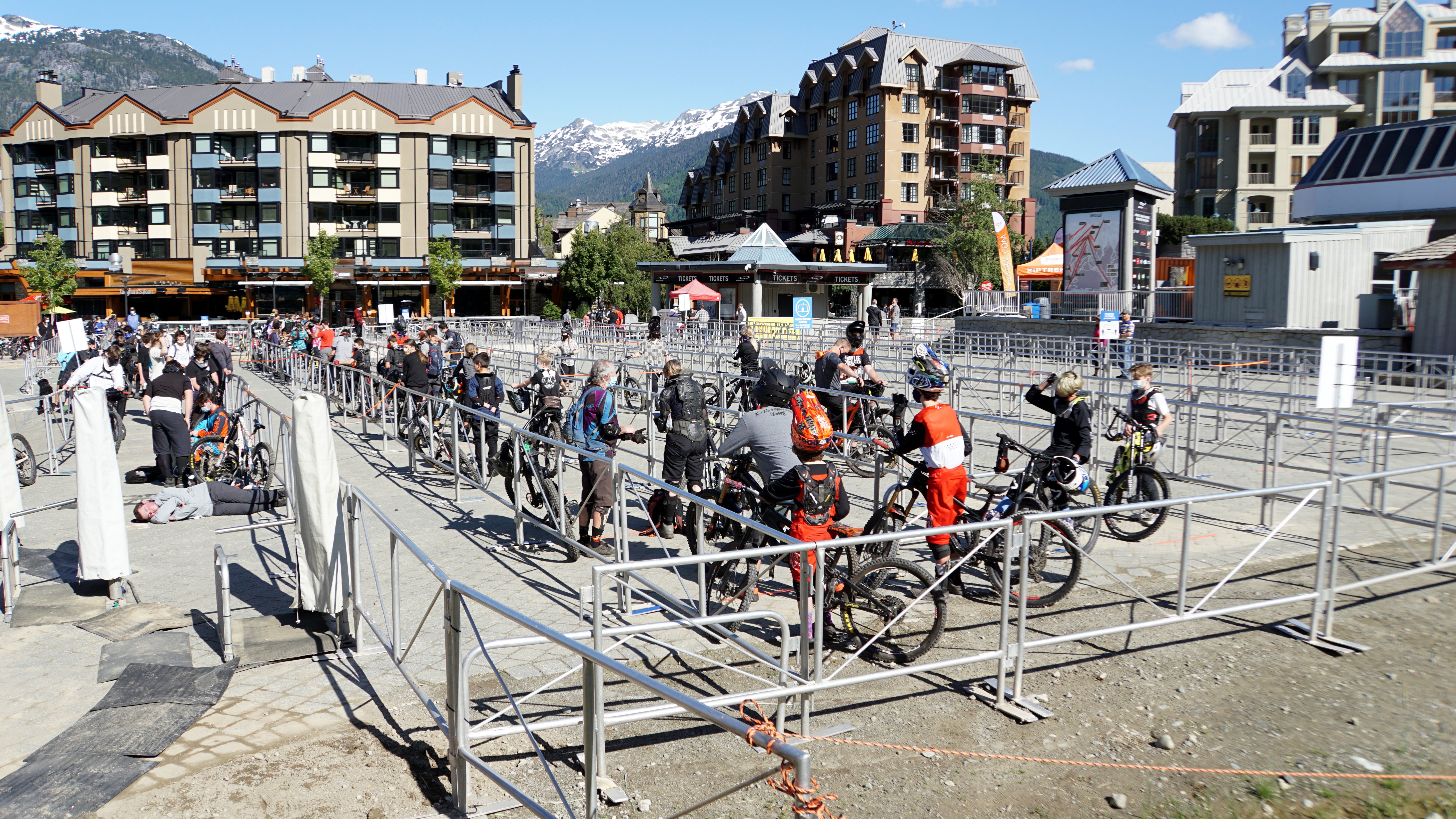 The line to get tickets was probably the worst. Whistler has limited staff to sell tickets. Your best option is to buy tickets online. This won't greatly improve your wait, but if everyone buys their tickets online it'll substantially reduce the time to service each customer. So for the greater good, please purchase your tickets online before getting to the bike park. It only takes a couple minutes, and you can even fill out the waiver.
Lift lines peaked at a 20-minute wait for the Fitz chair, and no wait all day for Garbo. By the afternoon, the lines for the Fitz chair had subsided to a 10-minute wait. Creekside and Peak chair are not running. From chatting with some of the hosts the official word is Creekside Gondola and Peak Chair won't open this year, they simply don't have the staff. But the bike park is trying its best to open those chairs. It's hard to gauge how lines will be given it was a gorgeous day today, opening day, but also a working Monday.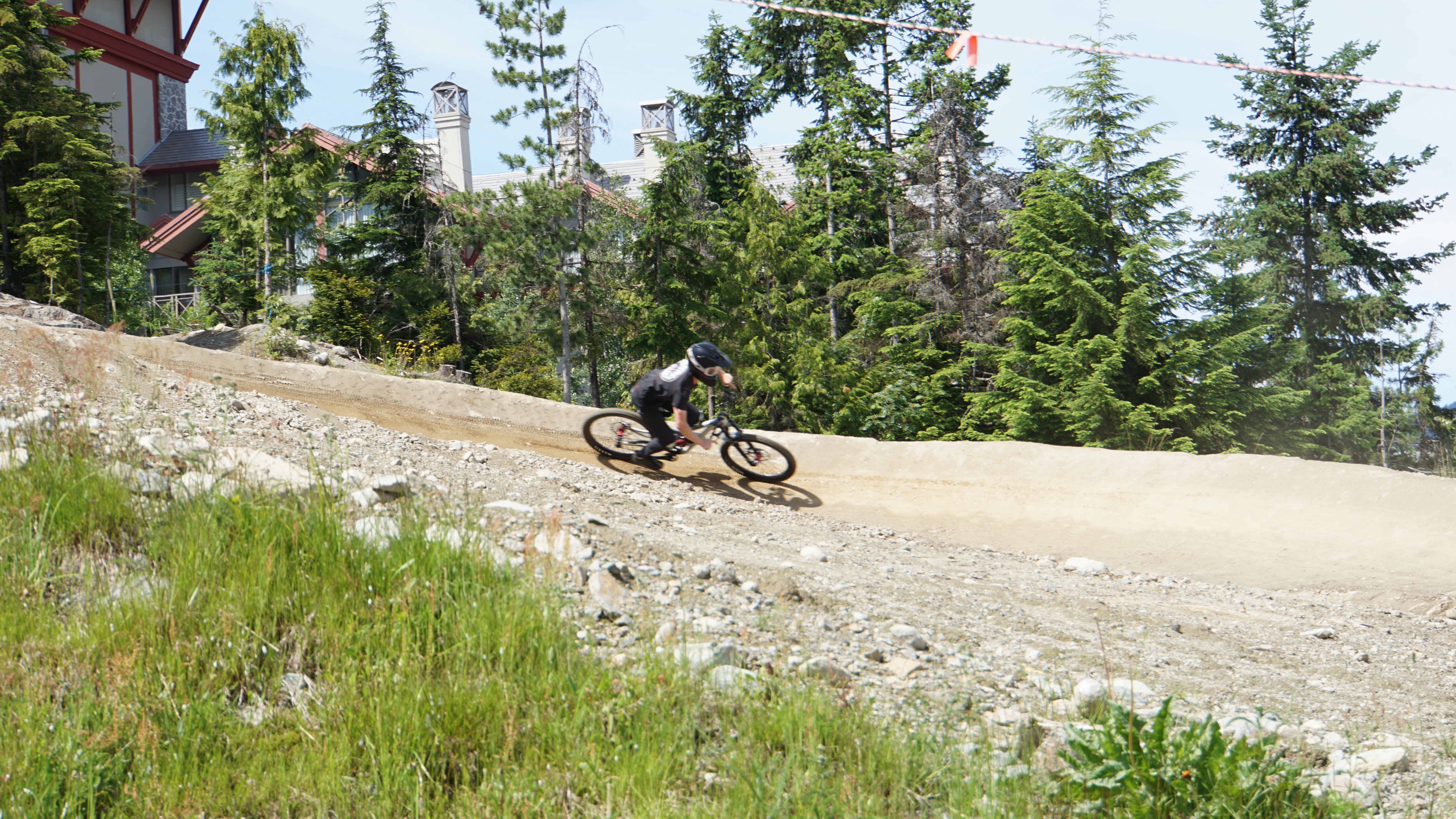 Whistler Bike Park Trails Status. Trails-wise, everything is open except black and double black jump trails. So no Freight Train (pouting), no Crab Apple (sniffles), no A-Line (tears), and no Dirt Merchant (sobbing). Consolation prizes are that Dwayne Johnson and Lower A-line are open (thank you!). These trails are known to produce the most serious injuries, and Whistler has decided to gradually open them. Some folks have been critical saying that the hospital is empty, so this reason is bunk. But put yourself in a bike park patroller's shoes. There will be new protocols and policies for dealing with injured riders on the hill, and I think a staged approach to work out those protocols isn't a bad idea. This also aligns with the province's gradual reintroduction of risk. I'm as gutted as everyone else, but I think we just need to be patient. That aside, the trails that are open are incredible. Some of the best conditions I've ridden in the bike park. Almost all the trails have been touched up and the dirt is best described as HERO.
"What is open, is incredible. Some of the best conditions I've ridden in the bike park. Almost all the trails have been touched up and the dirt is best described as HERO"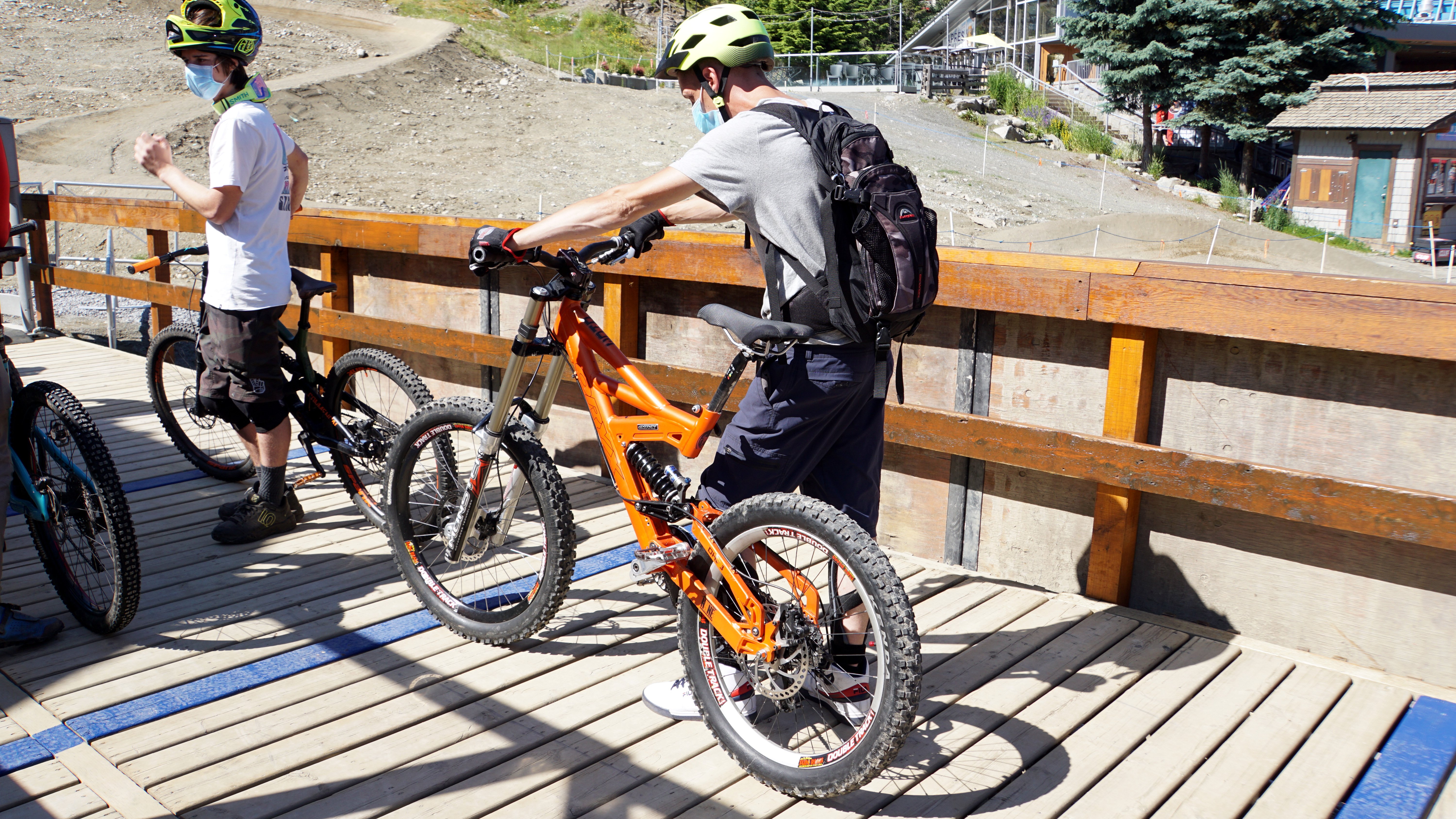 Relics. Maybe it's because we're always riding fancy new bikes, but what turns my head these days is cool old bikes. I love old bikes, and for some reason you always see some wonderful relics turn up to the bike park. We rarely see stuff like this on the local trails. So the bike park line is like game watching for me, and here are some of my favourites: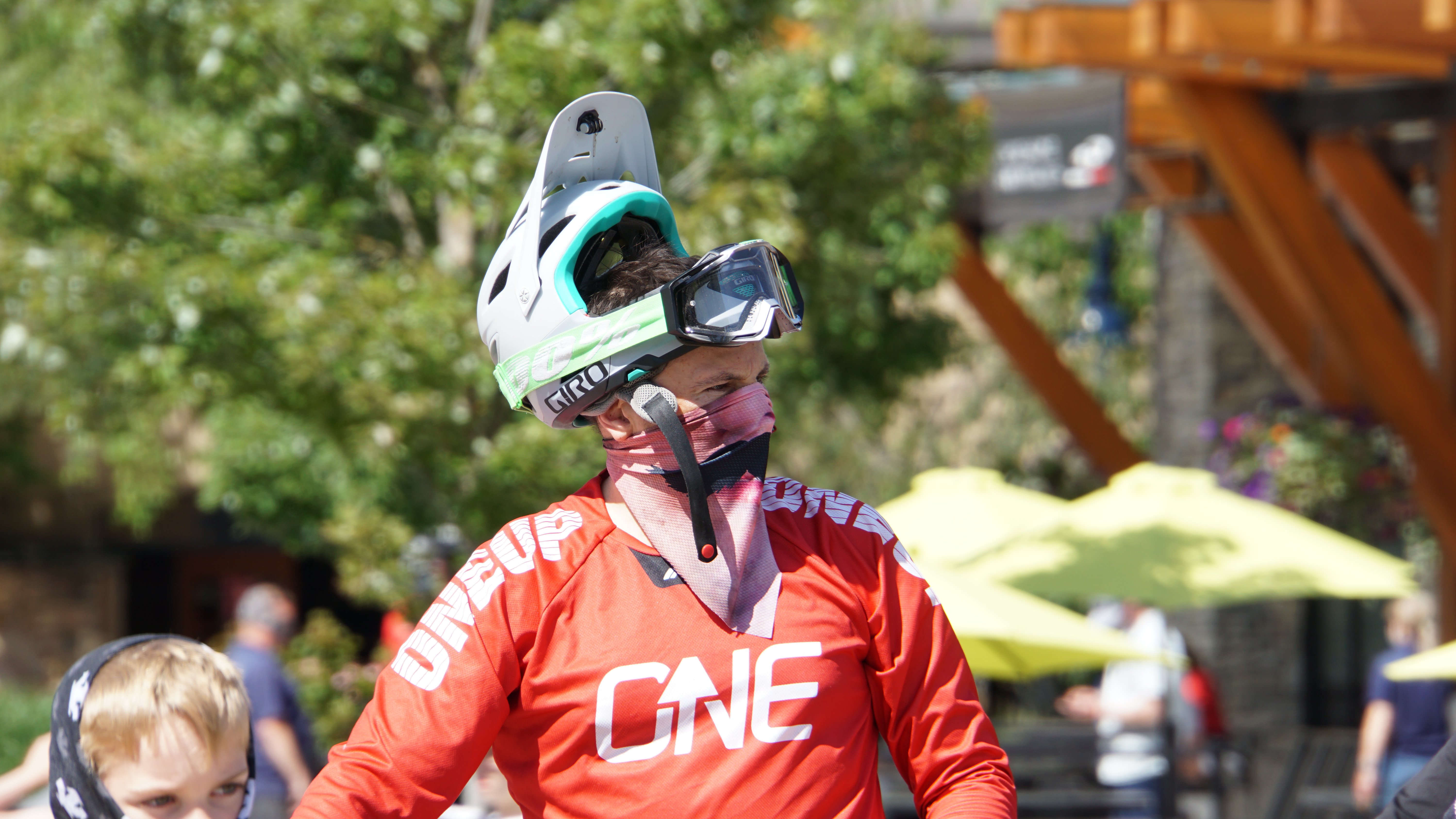 Mask Game. Who wore it best!? I went with the gucci, coffee shop spec, reusable cotton jobby. Whistler was handing out surgical types. Some pulled out ski masks. Others went with the buff. What would your mask setup be? I'm not convinced on the best solution, so please comment on your preferred solution in the comments. What I will say is pulling the mask off at the top, and taking that first breath of fresh mountain air is extra good ... like really good. Bring a fun mask up with you and sport some style. It's fun checking out everyone's mouth covering solutions in the line.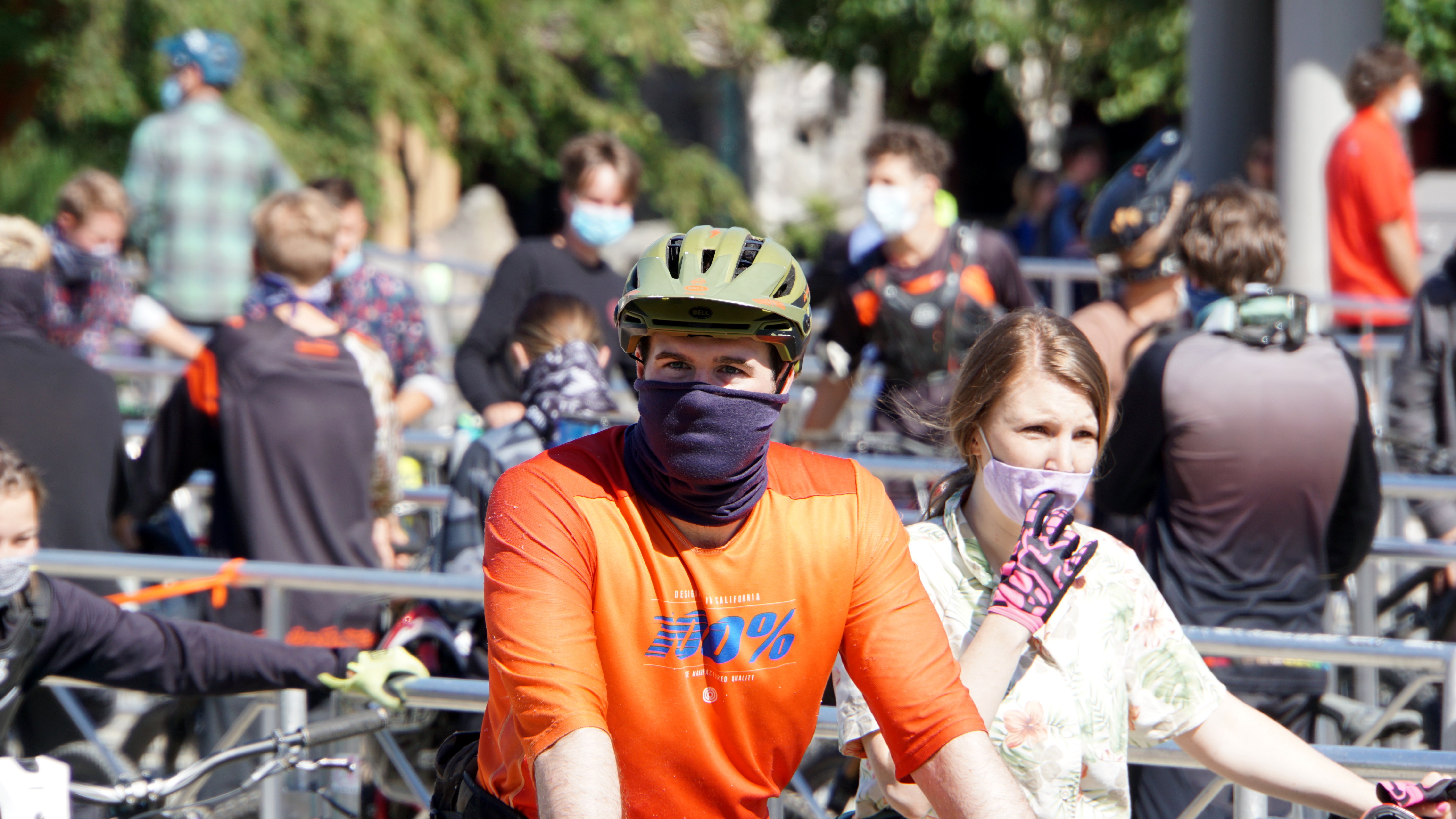 Pricing. From looking at online discussions to chats with friends the pricing for the bike park this year has been .... errrr ... contentious. The price for a season pass is the same this year as last year, and day tickets are now $80. Given that less of the park is open, for shorter hours, and with 7 weeks of the season missing, some folks were expecting discounted prices. That seems like reasonable logic until you put yourself in Whistler's shoes. Whistler / Vail have had to spend a ton of time and effort working out COVID protocols and policies. On top of that Whistler is struggling to find staff, in and out of the bike park. But yet the bike park wants to offer as good a product as years previous. Having a number of folks integral with the bike park I don't get the sense that the pricing is a money grab in any way. The people running the bike park are passionate about the bike park, and excited for it to open. To drive this point there is no active marketing for the bike park at the moment, they're wanting to open the bike park because they know how important it is to the local community. Is it expensive? Absolutely. But there is no other place I'd rather ride a bike. Folks easily spend $100 a day to go skiing, for the same number of hours, and I'd argue the Whistler Bike Park is more fun!

Pro Tips
Lift Tickets: buy online, and try to get to the ticket line as early as possible. It'll be a long wait at 10 am.
Get there early: especially if you're buying a day ticket. Ticket line opens at 9am. Get your ticket, have a coffee, and get some runs in early.
Bring a rad mask: and hopefully cut down on the disposable waste of the one time use masks.
Water: I couldn't find any water fountains on the hill or at the bottom of the lift. So bring a water bottle, you can fill up at the top and bottom, and stay hydrated.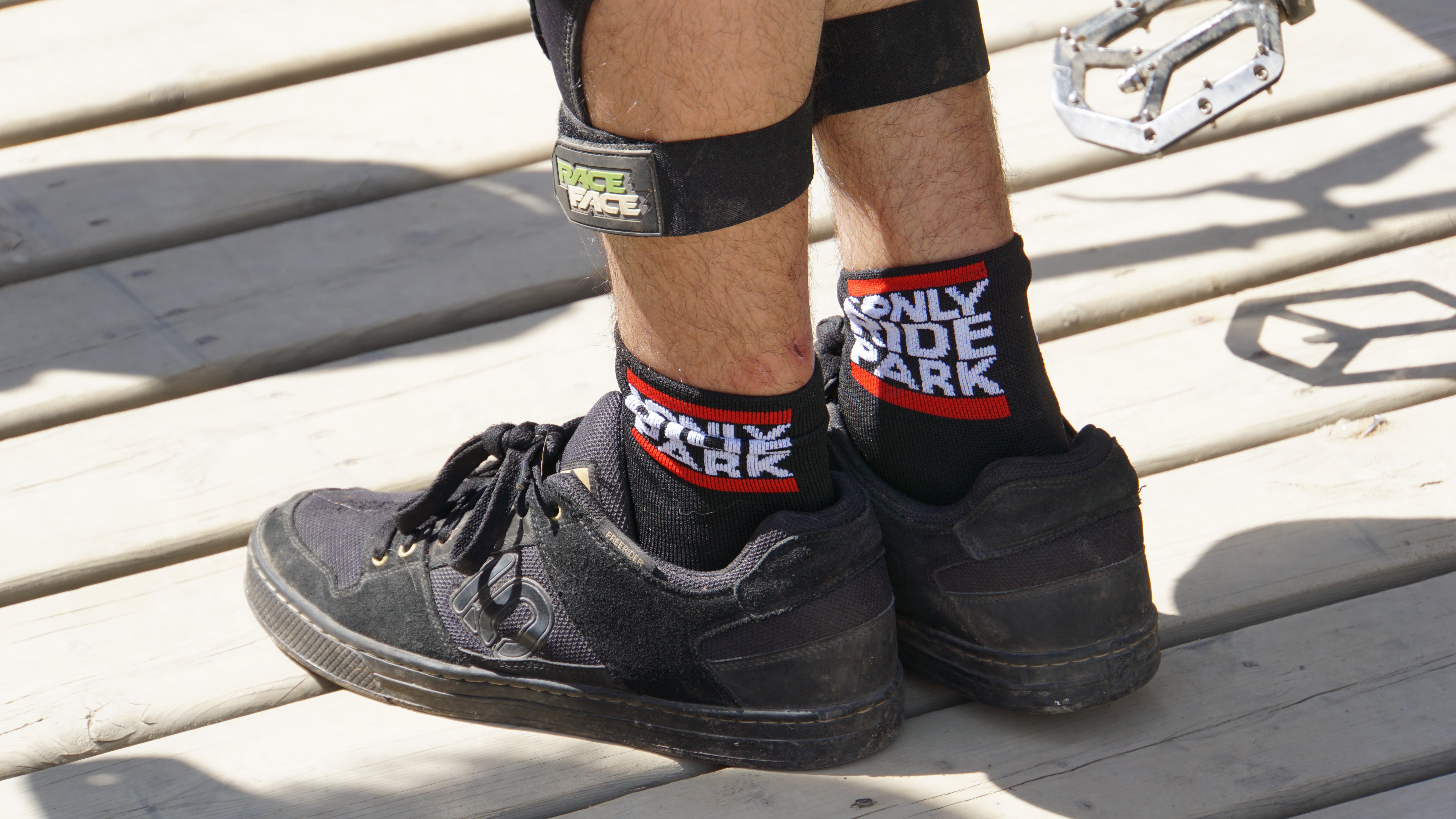 All said it just feels really good to ride a chair lift, and ride these trails with some friends. The masks are a bit weird at first, but I quickly got used to mine. The tan lines are going to be wild this year! The limited trails is a bummer, but Whistler is working to open everything as quickly as possible. While Whistmas 2020 won't go down as the best ever, I had a ton of fun today.
#WhistlerBikePrk #Whistmas2020 #COVID19 #Opening Day #Whismas
Tim Coleman
30 June 2020