Valentines Day in Whistler - It's all about keeping the Romance Alive!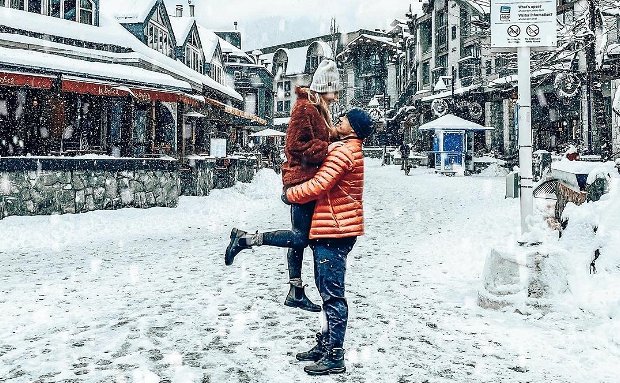 Ok, so we all know that this last year has been tough on all of us, not to mention the possibility of getting stuck in the same old cooped-up routine with so little to do in the midst of Covid-19...
Well, we are here to remind you that it's time to show your significant other just how much they mean to you! With Valentines just around the corner, we have put together some of our favourite Whistler Valentines Day activities & adventures, including gifting ideas to help you with scoring those extra brownie points. 😉😍
Photo Credit: @spencerandashley
It's All About Keeping The Romance Alive.
No sweetheart will complain when the first sight of their day is a beautiful bouquet with a small note or 'love letter' to remind them just how special they are to you. Senka Florist is one of Whistler's finest boutique flower shops. With their wide variety, you can be sure to find the perfect bouquet for your sweetheart!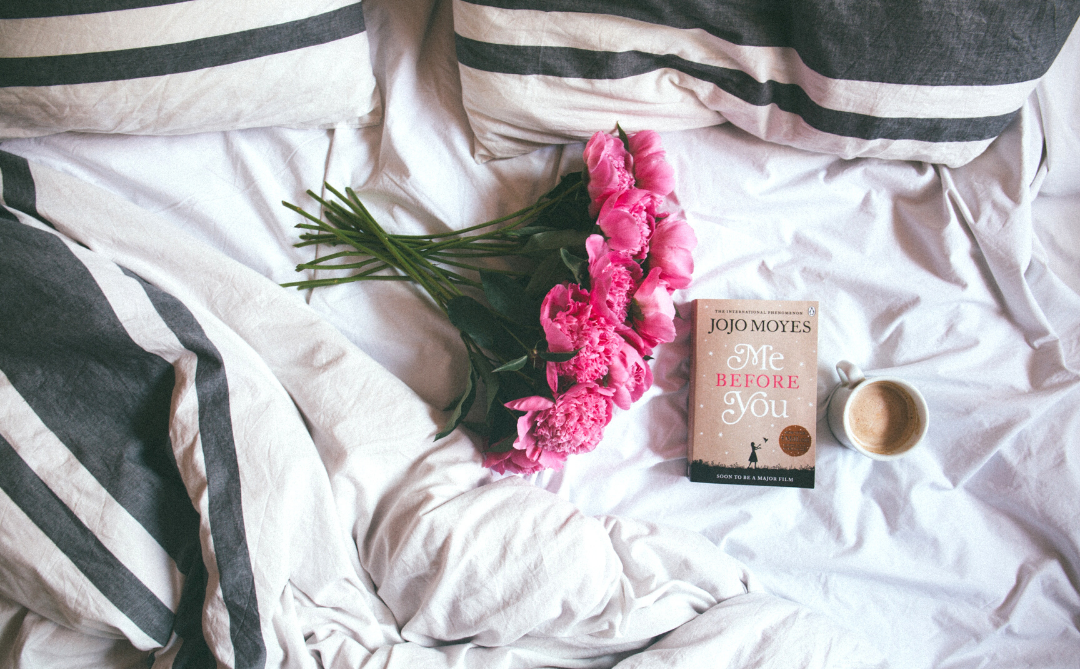 If gifts are your significant other's love language, then we suggest a quick stop in at one of the many gift shops spotted throughout the village. These are some of our top picks:
They say diamonds are a girl's best friend (well, we all know that's true). We recommend taking a look at Keir Fine Jewellery, a go-to spot for some of Whistler's most unique jewellery inspired by Whistler's majestic mountain life. Not to mention you can never go wrong with a gorgeous piece from Bach & Co.'s, accessories from Ruby Tuesday, or something fun that they may love from GetTheGoods...There are so many choices, and if you find choosing to be difficult, not to worry, a gift card from any one of these shops will do the trick!
Love and Chocolate
Love and chocolate go hand-in-hand, and there's no better way to share the love and get the romance flowing than with a delicious box of chocolates. If tradition is what you like best, then we recommend choosing from a wide range of yummy chocolate boxes at Rogers' Chocolates; better yet, you can even build your own!
Some of our other top favourites include; Rocky Mountain's homemade fudge and chocolate-dipped strawberry bouquets (our mouths simply water at the very thought of it, this place is love at first bite!) If an assortment of the finest candy is your sweetheart's love for choice, you can't go wrong at The Great Glass Elevator Candy Shop; it feels a bit like stepping into Willy Wonkers candy land!
Delicious chocolate-dipped strawberry bouquets, Photo Credit: Rocky Mountain Chocolate Factory
For The Love of Food
Breakfast: Looking for a cozy breakfast-in-bed, but dishes aren't your thing? Then nothing says 'I love you' like a delicious range of cinnamon buns, baked treats & a steaming cup of the best coffee in town at Portobello. 
Lunch: On a day like this, we recommend keeping it simple and romantic; find a spot during one of your outdoor adventures and take in the spectacular mountain views that surround you, over a mouth-watering picnic set-up from Picnic Whistler.
Dinner: Whistler's dining scene is like no other! If you're the couple who love to indulge in the local ingredients at some of the finest restaurants, you won't be let down with an evening spent dining at the Bearfoot Bistro. From oysters to champagne sabring, you'll find that it's more than a meal; it's a culinary journey. Another top on our list would-be Araxi Restaurant + Oyster Bar with their simply delicious three-course prix fixe menu that will leave you both salivating for more! Be sure to make a reservation ahead so that you don't miss out.
Champagne sabring. Photo Credit: Tourism Whistler / Mike Crane
Not all of us enjoy a formal setting, and if that's you and your loved one, then we have a list of cozy, intimate lounges and cocktail bars perfect for the both of you. Cozy up to the fireside, indoors or outdoors, with your favourite wine in-hand at The Firerock Lounge. If cocktails are your preference, The Raven Room is the spot to go, a hit for both locals and visitors alike. Cure Lounge, located in Creekside, is the perfect romantic setting with stunning lakeside views and a delicious array of food waiting for you.
Ski-apres in the village. Photo Credit: Tourism Whistler / Justa Jeskova
OR - You can always stay cuddled up in bed with a classic movie on the telly and order in with Whistler Dine-In restaurant delivery...whatever floats your boat, as we like to say!🥰 Delivery starts at 4 pm daily.
INSIDERS TIP: Travelling with kids? Not to worry, we got you covered with our Whistler Babysitters - These nannies combine care for your children with all the great activities Whistler has to offer. Accepting all kids and animals from newborn to 14 years of age.
Couples Who Play Together Stay Together
Studies have shown that you fall in love and stay in love with the person who brings you the most joy. So, as lifes everyday pressures mount, couples must actively find ways to have fun together to sustain a healthy relationship, and there's no better way to do this than with a Whistler out-door adventure or two! 
Here are some of our top Whistler adventures that will be sure to spark up the romance:
Photo Credit: @spencerandashley
Campfire Cookout: Explore the forested trails of the Callaghan Valley by Snowshoe, as your headlamp lights the way and the twilight descends amongst the ancient old-growth forest. Offering the perfect romantic setting while you and your loved one cozy up around the campfire with smokies, chilli, and s'mores, along with live entertainment.
Date Night by Snowmobile: One way to sweep your loved one off their feet is with a twilight snowmobile tour. Let Canadian Wilderness lead you through the Callaghan valley as you venture up to Sproatt Mountain for an intimate, gourmet 3-course steak dinner in a rustic cabin, perfectly served and prepared by the Bearfoot Bistro.
Twilight Snowmobile Tour. Photo Credit: Canadian Wilderness
Vallea Lumina: Looking for a little magic? This multi-media twilight expedition will take you and your sweetheart hand-in-hand on a journey filled with stardust, mystical bears, and hidden wonders. This awe-inspiring experience is a must on anyone's list!
Experience the magical world of Vallea Lumina. Photo Credit: The Adventure Group (Tag Whistler)
Scandinave Spa: After a day spent out on the mountains, perhaps the Scandinave Spa is the perfect setting for the two of you to simply relax and unwind. Experience the age-old Finnish tradition of soaking in soothing outdoor hydrotherapy baths, surrounded by majestic scenes in a tranquil and secluded setting.
Relax and unwind in the out-door hydrotherapy baths. Photo Credit: Scandinave Spa / @Laurie_ferraro
For a complete list of Whistler's winter adventures, visit our Winter Activities guide.
Whistler is overflowing with endless activities. Choose your own adventure and find your favourite local eatery spots. We're certain that no matter what you choose, as long as you do it together, this Valentine's Day will be one to remember...And to top it off, those brownie points will be stacked-up-high by the end of your stay with us! 😉😍